You Run the Business;
We'll Manage Your e-Store
We will host, secure, optimize,
monitor, customize,
and support your online store
like your own dedicated IT department
Move your online store to us and we'll upgrade, secure, optimize, host, monitor, fix, customize, integrate, and support your store like your own dedicated IT department for a fraction of the cost of using multiple sub-contractors.
Do Not Let Legacy Technology Hold You Back
Improve Conversions
After your store is on our servers, we will run several tests to see what can be done to improve your conversion rate so you are getting the most out of your website traffic. If you do not have analytic installed, we set this up for you to monitor the store's progress.

Enhance Security
All stores moved to us are checked for known vulnerabilities and get missing security patches installed to help you pass PCI tests. We setup remote backups, nightly malware scans and database optimizations to insure security and optimal performance.

Boost Speed
Every second saved on the page loading time can increase conversion rate of your store by as much as 20% and Google shows faster stores closer to the top in the search results. Everything in our package is built for speed.

FinestShops is arguably the most complete e-commerce package and one of the best in the world. For new store deployments we use Magento 2 E-commerce system and state of the art Rackspace Cloud data centers that serve 60% of Fortune 500 companies; our account managers are knowledgeable and innovative; our support engineers and developers are outstanding and customer satisfaction is second to none.
We have had the pleasure of working with Finestshops for the past three years and I would highly recommend Finestshops as a professional, efficient and reliable company to deal with. During our time with Finestshop we've had a full site upgrade as well as hundreds of live and admin developments. Finestshops always respond quickly and professionally to any request. The 24 hours support Finestshops offer is essential to our online business and this service has been invaluable at times. Since working with FinestShops we have seen a 50% increase in traffic and transactions. To meet the needs of our growing traffic, Finestshops is continuously monitoring our database and servers to ensure we've got the right resources in place for this growing traffic. I would highly recommend Finestshops to manage your e-commerce platform and provide a superior level of tech support.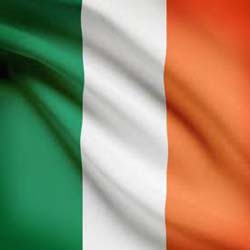 Rose Doyle
E-Commerce manager
Premium Hosting
Super fast private cloud server or cluster, a full set of speed optimization technologies, managed PCI compliance, nightly security scans, managed backups to a remote location, nightly database checks and optimizations
Support and Monitoring
A fully managed turn-key package with unlimited technical support, custom speed optimization, a dedicated account manager, 24/7 proactive store performance monitoring and more...

Rapid Development
Enjoy our professional development, data management, and custom integration services - fast and reasonably priced with an exact quote for every project to help you better budget your upgrades.

Turn-key fully managed e-Commerce package includes:
Private server or multi-server cluster on cloud hosting platform at

premium

Rackspace data center

with 100% network up-time

Unique 24/7 proactive store performance monitoring

so you can sleep at night without worrying if your store is taking orders - our monitoring system will check multiple server parameters as well as load store's checkout page to see if there are any errors and notify us if anything is off in which case our support engineer will check the issue manually and fix it without you having to call or send a ticket-
Your

dedicated

account manager

who will work with you from the beginning and will know your setup

Speed optimization

with multiple technologies

Unlimited email accounts

or integration with Rackspace Mail or Google Apps - specialized business email services

Unlimited databases

to install features, such as a blog or forum
Full SFTP/SSH access, including root access if required
Parallels Plesk control panel for easy email and site management (10 domains license included)

Run up to 10 sites on the same server

to add blogs, forums, other stores and informational sites (can be upgraded to unlimited domains per server)

Nightly security scans

of your server and websites

Managed

PCI compliance

so you can pass the scans to avoid heavy fines for non-compliance

Global DNS

for faster domain resolution

Managed daily backups

of files and databases to a remote secured location with disaster recovery plan

Unlimited technical support for Magento

1.X, Magento 2.X,

X-Cart

4.X and X-Cart 5.X shopping carts

No-charge, no-downtime migration

service to move your existing online store under our management.
You can also use a full range of our data management services, as well as integrations, functionality, and design customization services with a lifetime warranty and support as long as you keep your store with us.
In short - we work as outsourced IT department for your business and can handle everything related to your online store so you can concentrate on running your business and not managing your website or deal with multiple subcontractors.

CLUSTER
Multi-server setup with unlimited upgrade to handle any traffic.

Unlimited Storage
Unlimited Web Servers
Unlimited DB Servers

Fully Managed
24/7 Monitoring
Managed PCI
Managed DNS
Managed Backups
Nightly Malware Scan
​Free patch installation
Unlimited Magento & X-Cart Tech support
Free changes and adjustments
Handles unlimited traffic
No credit card required.
* Upgrade/Downgrade anytime

VPS8K
More memory for a larger store which is not ready for a cluster

8GB of RAM*
120GB SSD DRIVE*
4 vCPUs
Fully Managed
24/7 Monitoring
Managed PCI
Managed DNS
Managed Backups
Nightly Malware Scan
​Free patch installation
Unlimited Magento & X-Cart Tech support
Free changes and adjustments
No credit card required.
* Upgrade anytime

VPS4K
The most popular choice for an active store
4GB of RAM*
80GB SSD DRIVE*
4 vCPUs
Fully Managed
24/7 Monitoring
Managed PCI
Managed DNS
​Managed Backups
Nightly Malware Scan
​Free patch installation
Unlimited Magento & X-Cart tech support
No credit card required.
* Upgrade anytime

VPS2K
Great for startups and a low traffic store
2GB of RAM*
40GB SSD DRIVE*
2 vCPUs

Fully Managed
24/7 Monitoring
Managed PCI
Managed DNS
Managed backups
Nightly Malware Scan
​Free patch installation
No credit card required.
* Upgrade anytime

60-DAY MONEY BACK GUARANTEE
There are no long-term contracts and you can cancel your account anytime. If you feel it's not working for you, simply let us know and we will cancel your account immediately – no questions asked; no cancellation fees. Why? Because want to create a risk-free environment to make you as comfortable with your decision as possible. No hard sale, no pressure – we are here to help, not to sell you something you do not want. If you decide to cancel before your third renewal date, we will refund 100% of your first two months hosting fee.
We have been using FinestShops for over eight years now. The support is 2nd to none. We have hosted our store with other companies and they just can not compete with FinestShops. We have a large site BudgetGolf.com that requires many modifications and customizations, and all tasks have been dealt with quickly professionally and accurately! We are now on seven servers and humming along. Great job, Guys! Highly recommend!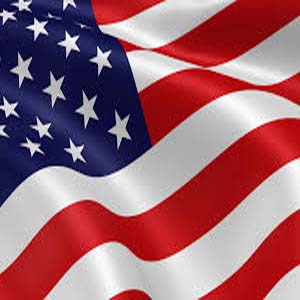 Todd M.
Vice President
FinestShops Managed E-commerce package includes exceptional features, such as a set of speed optimization technologies, full technical support for your store features, 24/7 proactive store performance monitoring, nightly security scan, database check and optimization; multi-step disaster recovery plan customized and implemented for your business; professional development and data management services, and no-downtime store migrations and upgrades.
See how we can make your online store run faster, safer and sell more!​
Test it Yourself.
No Credit Card Required.
We will setup a copy of your store on a new cloud server, fix the problems, optimize it for speed and send you the test results to review and decide if you want to sign up for our services.
Recent blog posts