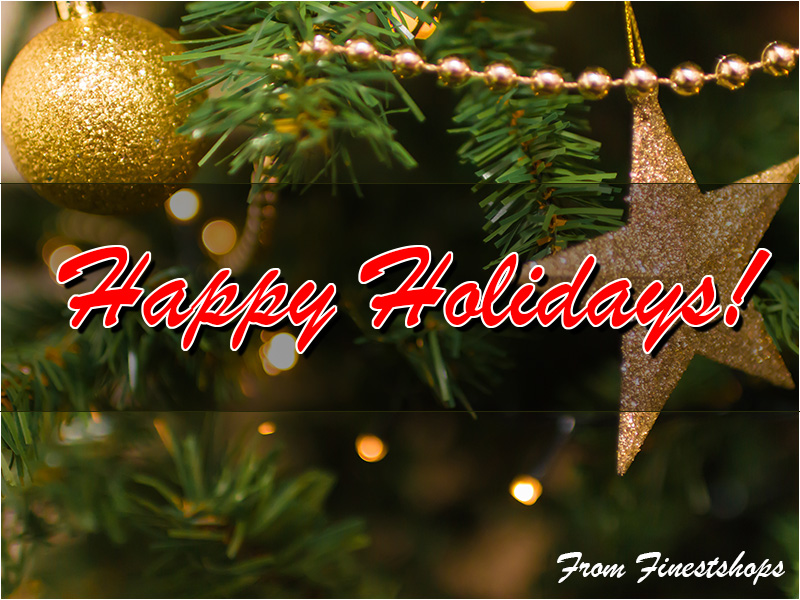 From all of us here at FinestShops, THANK YOU!
We hope you had a great 2017 and have an even better 2018. We will be back in the new year with more quality e-commerce related content and the same great service you have come to expect. As always, keep your suggestions coming for what you would like us to write about next!
P.S. While you are enjoying your holidays, we'll keep an eye on your server and make sure your online store is up and running by monitoring it every 2 minutes! Emergency support is available to you 24/7 as usual.
Finestshops Head Office Schedule
Monday December 25th – Closed
Tuesday December 26th – Closed
Wednesday December 27th – 9:00am to 5:00pm
Thursday December 28th – 9:00am to 5:00pm
Friday December 29th – 9:00am to 12:00pm
Monday January 1st – Closed
Your FinestShops Team