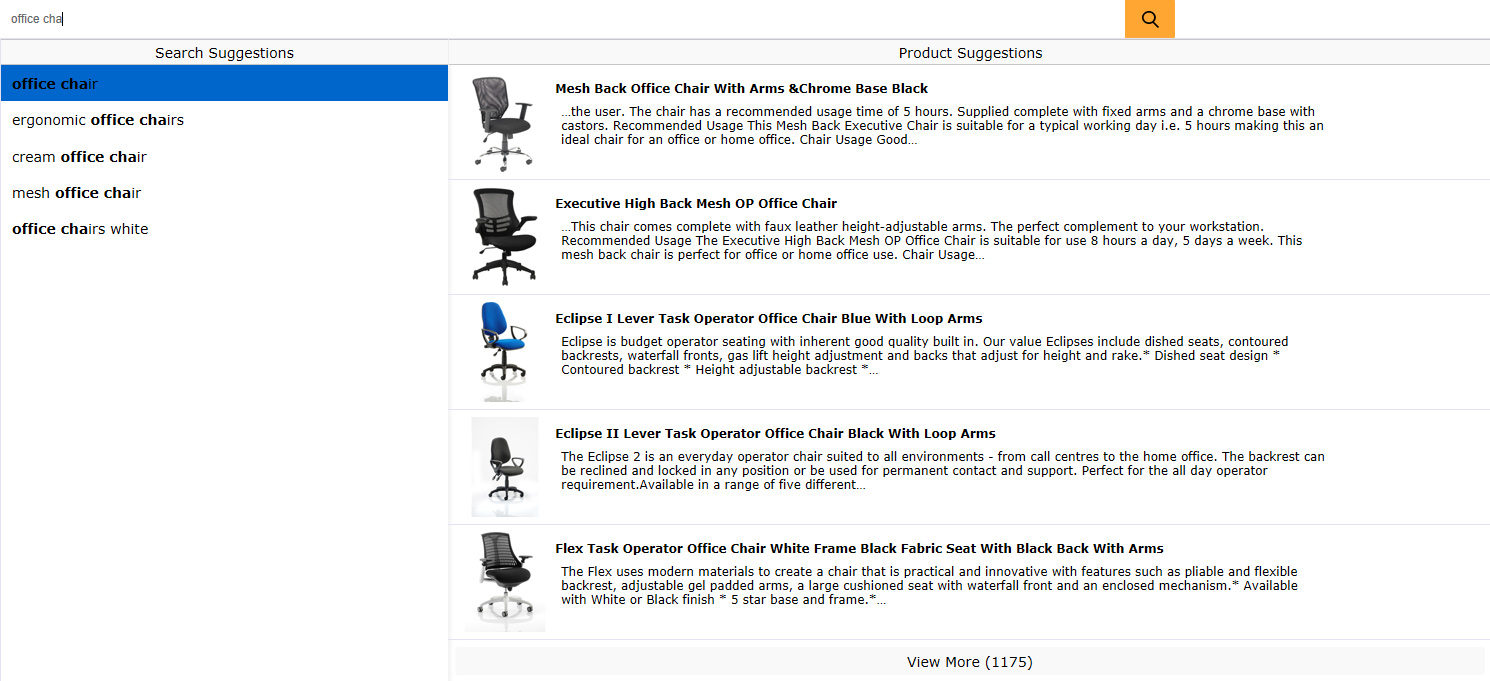 Let's say that you own a retail store selling designer clothing…
A customer comes in and asks one of your employees for some assistance. The customer asks to see a specific item but your employee doesn't recognize the name, so he simply tells the customer that he cannot help and walks away. This leaves the customer with one of three choices: keep trying to search the store on their own, keep trying to ask the employee for help until they get the name right, or simply go somewhere else.
This is exactly what happens when you offer only the basic search features that come built-in
with most e-commerce platforms to your customers. A customer searches for something they want using your website's search form and gets a search results page. If what they typed in doesn't exist, is called something slightly different, or is simply a typo, the customer will not get any results. Most basic e-commerce setups will return that dreaded "no results found" page if the search string a user enters doesn't match exactly what's in your database. We know that online shoppers today are as impatient as ever and not showing them what they want quickly will just lead to a quick exit.
That's where advanced search extensions come in. These extensions improve the search feature of your online store, making it smarter and more efficient. We use 3 different extensions for Magento and X-Cart that offer a variety of price points and benefits but ultimately work towards the same goal of improving search results, retaining users and boosting conversions.
[one_half_first]X-Cart CloudSearch
X-Cart's own Advanced Search extension offered directly through them or via Finestshops
Offers only search-related functionality in the package
Only offered for the X-Cart e-commerce platform
Very cost-effective to install and maintain
Cloud-based extensions which allow for quick results regardless of current server strain of the actual store
Does not have some of the bells and whistles of the other premium extensions
[/one_half_first]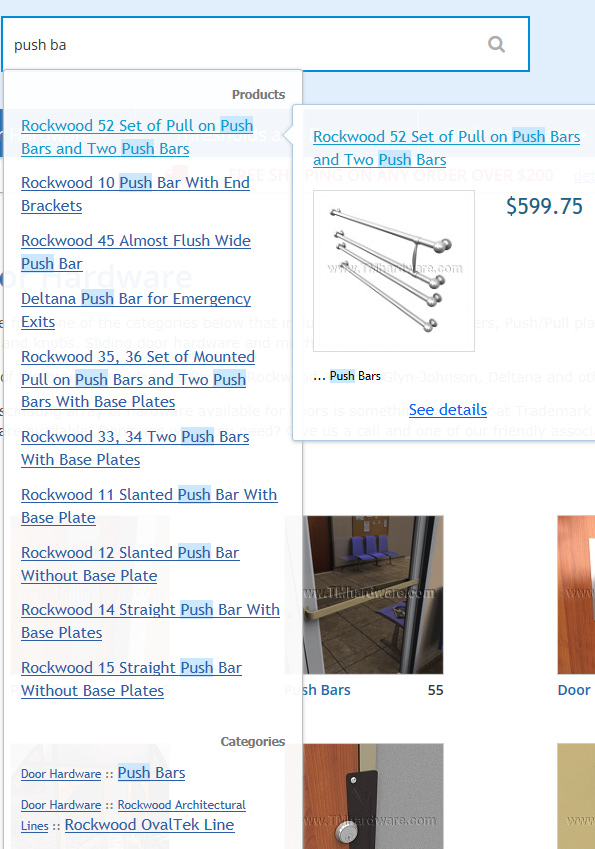 [one_half_first]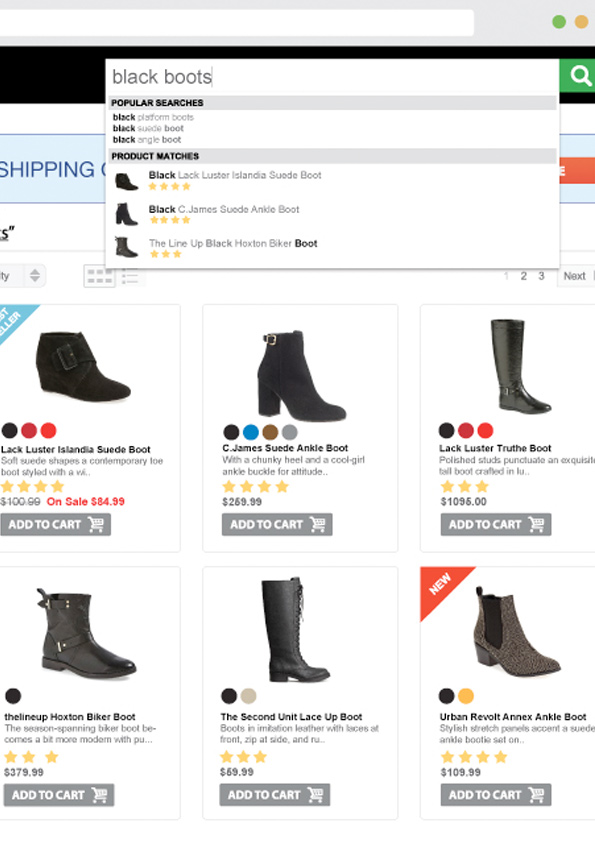 [/one_half_first]
Nextopia Site Search
Feature-rich Advanced Search Extension including many graphical options like promo banners for individual products and categories
Not available for all major e-commerce platforms
Supports both Magento 1 and 2
Server-side extension relying on speed of online store host
Allows for geography-oriented search results
Advanced analytics and statistics regarding store activity to assist in optimizing product layout
Mobile-friendly
[one_half_first]SLI Systems Search
The most complete Advanced Search Extension available
Provides user with a whole suite of e-commerce add-ons for optimizing search, SEO and merchandising
Fully supported for all versions of Magento, X-Cart and other large e-commerce platforms.
Cloud-based extensions
Multi-language support
Advanced analytics
Specifically created with mobile in mind to be as flexible as possible
Full API and Proxy support
[/one_half_first]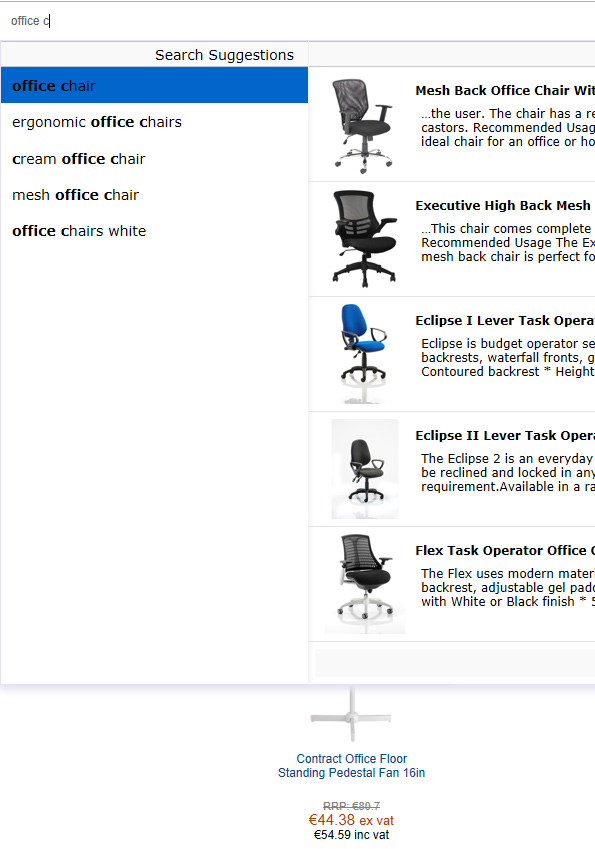 There's a lot to like about these extensions but here are some of the most important basic aspects of these extensions that are present in all 3 mentioned above.
Advanced Search and Auto-Suggest
The biggest addition that these advanced search extensions bring is the ability to display live auto-suggestions to a customer as they are filling out the form. So as they start typing, the form starts generating results right there as a drop-down in the search field. You can see this already in action on the Trademark Hardware website we upgraded recently. As the user keeps typing, the search results adapt and get more and more detailed. Finally, once they are done typing and press search, the results pop up either the exact match to what is searched or whatever matches the search terms the best. Even in case of typos, the advances search algorithms will try to figure out what the user actually wants and give them those results.
Suggested results and similar matches
The fun doesn't stop at just the suggested results. One of the best ways to retain customers and turn shoppers into buyers is giving them a reason to keep shopping and keep buying. As the user searches, they will receive suggestions for other products. This is especially useful in avoiding the "no results found" page we mentioned earlier. When whatever the user searches for doesn't exist, this will at least present them with some alternatives. At the very least, they will get a page that shows some "did you mean…" results which display the most popular products and most searched items within the store.
Even after certain items have been put into a shopping cart, the advanced search extension will suggest popular products that generally get purchased together with whatever the user is currently about to checkout.
If you would like to know more about these extensions, get in touch with us at www.finestshops.com and we can go from there. Otherwise, feel free to share this article with your friends and colleagues.
About FinestShops
FinestShops is among the best and most complete e-commerce solution providers in the world.  We use Magento 2, X-Cart or WooCommerce e-commerce systems for new store deployments and re-platforming as well as state of the art Rackspace or Google Cloud data centers that serve 60% of Fortune 500 companies. Our account managers are knowledgeable and innovative; our support engineers and developers are outstanding and customer satisfaction is second to none.
Whether you are looking to upgrade your current online store or create your first, Finestshops has you covered! Visit www.finestshops.com to request a complimentary performance test of your current store or to sign up for a free trial and create your new online store completely free of charge with no commitment.