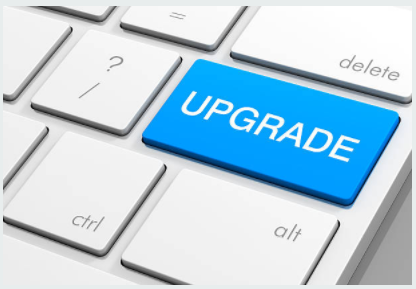 You have a Magento 1.x (or any other older system) online store which runs okay. It is a bit on the slow side, the interface is a little outdated, but it takes orders, your staff is used to the process, and you have many customizations and extensions. Why change something that is still working? Below are a couple of reasons:
Magento previously announced the end of life for version 1.x will be in November 2018, but later stated that support would continue for at least 18 months after that date. In any case, Magento would stop releasing critical security updates for the old system over the next two years. Do you really want to rush into upgrading and risk running an unpatched store?
The best extension providers assigned their best talent to Magento 2 projects. I have not seen many new extensions released for Magento 1 for some time now, but I do see this being done for Magento 2 all the time. We all know, in any business, if you are not constantly improving and going up, you are going… you know. If you will not use the new and improved customer interface, checkout flow, B2B capabilities, and all the other core improvements of Magento 2, your competitors will.
Do you have to upgrade right now? No. You can keep running it while it keeps processing orders.
Do you need to consider an upgrade? I guess you already are because you have read this far.
When to get serious
At this time, June 2017, Magento 2.2 is in the final stages of development and will be released soon. This release brings significant new functionality to the market, including a full suite of B2B features, performance and deployment enhancements, and advanced reporting with a new Business Intelligence module. A good time to strike is after 2.2 is released. Starting with the latest version will give you and your SI all the latest features to play with, even though it will probably have some issues. That does not mean you will go live with 2.2. It will probably be 2.2.5 or something like that, but if implementation was done properly, Magento will have made it easy enough to update.
How to start
This is the easy part – just ask your web developer, SI, or whoever takes care of your store (you do not do all of this yourself, do you?) to install Magento version 2.2 for you on a development server and migrate some of your data so that you have your own products in the dev store. If they quote more than 1 or 2 hours of work for this – get somebody else. We do this service for our clients at no charge because it does not take much time to install and do a test migration.
Login to this new development store and look around – it is different from the old version but you will love it! They did a good job on the admin interface.
Now, get together with your team and start planning because you are on your way to a new and improved store, which will take your e-commerce business to the next level. Do not have a team? Talk to us.