You've got an online store. Checkout, shipping, and taxes all work correctly. Your store is easy to use and fast (it is fast, right? see the last paragraph on how to make sure). Your online conversion rate is OK. All your managers are happy, employees are excited. Business is good.
What's next?
How about taking it to the next level?
Check few upgrades below which will provide an amazing ROI for your business.
Advanced Site Search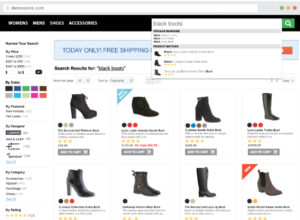 If you do not use it yet in your store, consider this as a priority upgrade. Advanced site search will provide the accurate and intelligent search results with auto-correction and auto-suggestions that will increase sales and reduce bounce rate by helping customers find what they are looking for.
Integrates with Magento, X-Cart, Shopify, BigCommerce, Volusion, 3Dcart, Netsuite
Used by Bikini.com, Tie Bar, Paul Fredrick, Noritake, Jimmy Jazz, DC Shoes, Craftsy and many others.
Expected increase in conversion rate: 20%-100%
Cloud search provider: Nextopia, Algolia
Server based: Sphinx Search Ultimate
Personalization service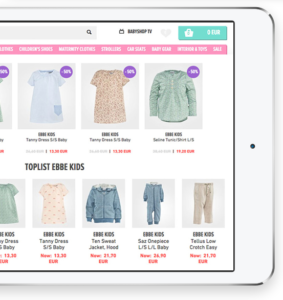 Personalization service delivers personalized shopping experiences to your customers – wherever they are. This service analyzes your customers' behavior, learning their likes and dislikes and delivers automated, personalized recommendations in real-time via in-store recommendations, facebook ads and personalized emails.
Integrates with Magento, X-Cart, Shopify, PrestaShop, BigCommerce
Used by Office Depot, North Face, J.Crew, Newegg, Pura Vida, OKA, Babyshop, The Iconic, Volcom, Negative
Average increase in revenue: 10-30%
Provider: Nosto.com, Monetate.com
Where is My Order? WISMO experience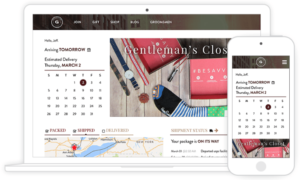 Do you still send your customers to the carrier's tracking page and hope for the best? This service will utilize the post-purchase process to provide your customers with exceptional order tracking experience, boost repeat customer conversion rate, and practically eliminate "Where Is My Order?" calls.
Integrates with Magento, X-Cart, Shopify, BigCommerce and other
Used by Capezio, Curlz, Gentleman's Box, VapeWorld
Expected increase in conversion rate: 70%
Expected ROI: 5-10x
Provider: WismoLabs.com
Shoppable content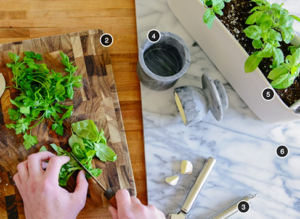 Shoppable content creates visually engaging, curated product sets to inspire and upsell customers, whether it's a back-to-school outfit or an Easter gift basket.
Integrates with Magento, X-Cart, Shopify, BigCommerce
Used by Nautica, Godiva, New York & Company, Tibi, Murad, Deborah Lippmann, Kate Somerville, All Things BBQ and other big players.
Expected increase in conversion rate: 200%
Provider: Zmags.com
Chatbots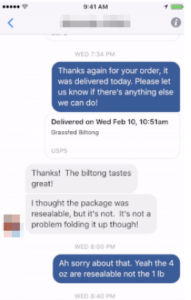 This is a new way for interaction between a customer and a business which is becoming a part of everyday life for millions of people (think Google Home, Amazon Alexa, and Apple Siri).  Chatbot is a computer program which simulates a conversation with human users and can provide instant answers to many of the common questions customers may have, re-engage customers by sending messages, provide 24/7 support. At this time, artificial intelligence is not evolved enough to completely replace human customer service but chatbots bring automation to deliver a more personal customer experience through messaging apps.
Integrates with any shopping cart
Used by H&M, 1-800-Flowers, Uniqlo, Burberry and others
Expected increase in conversion rate: unlisted
Provider: Chatfuel.com, Wit.ai, Api.ai
The above services will improve your store's conversion rate by as much as 20% to 100% and postponing to plan those implementations would be foolish. But, before you spend thousands of dollars on advertising, marketing, and extra services, do not forget to run few scans for your store to make sure there are no more pressing issues. You will find the list of the basic e-commerce scans you can run here:  8 Free e-Commerce Scans for a Healthy Online Store.
Let us know if you need help with any of the above, contact FinestShops – your e-commerce optimization partner.